Concrete Shelters, The Promenade, Norfolk
Project Brief
Prestec completed the chloride protection and anti-carbonation coating work to the concrete shelters located on the Promenade over the sea wall in Sheringham, Norfolk.
As the shelters are located in a prominent position on the exposed North Sea front, they have been subjected to sustained chloride attacks over the years. When the tidal surge hit several towns in December 2013, of which Sheringham was one of the towns to be affected, the tidal surge destroyed large sections of the sea wall and the Promenade, but also highlighted the deteriorating state of the shelters.
The works required a durable and long-term solution to match the civil engineering works to the sea wall. A high build, decorative anti-carbonation coating was added to the concrete, which allows damp concrete structures to breathe and is designed to last at least 15 years before first maintenance.
The shelters were painted with Monodex Smooth, which is available in a range of colours, of which white was chosen for the exterior, giving a light, bright appearance and blue was chosen for the interior, reflecting the seaside nature.
The works were completed successfully during the winter months to ensure the shelters were ready to welcome to the summer visitors.
Services Utilised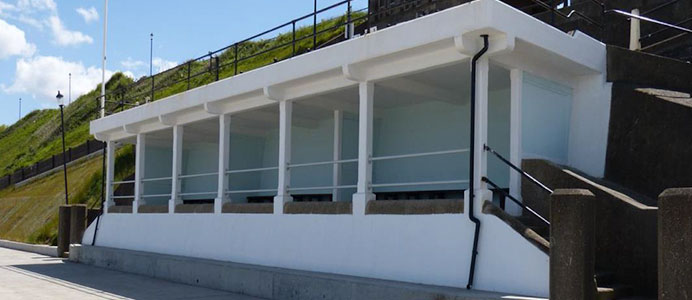 Similar Projects
Take a look at some of our other projects below.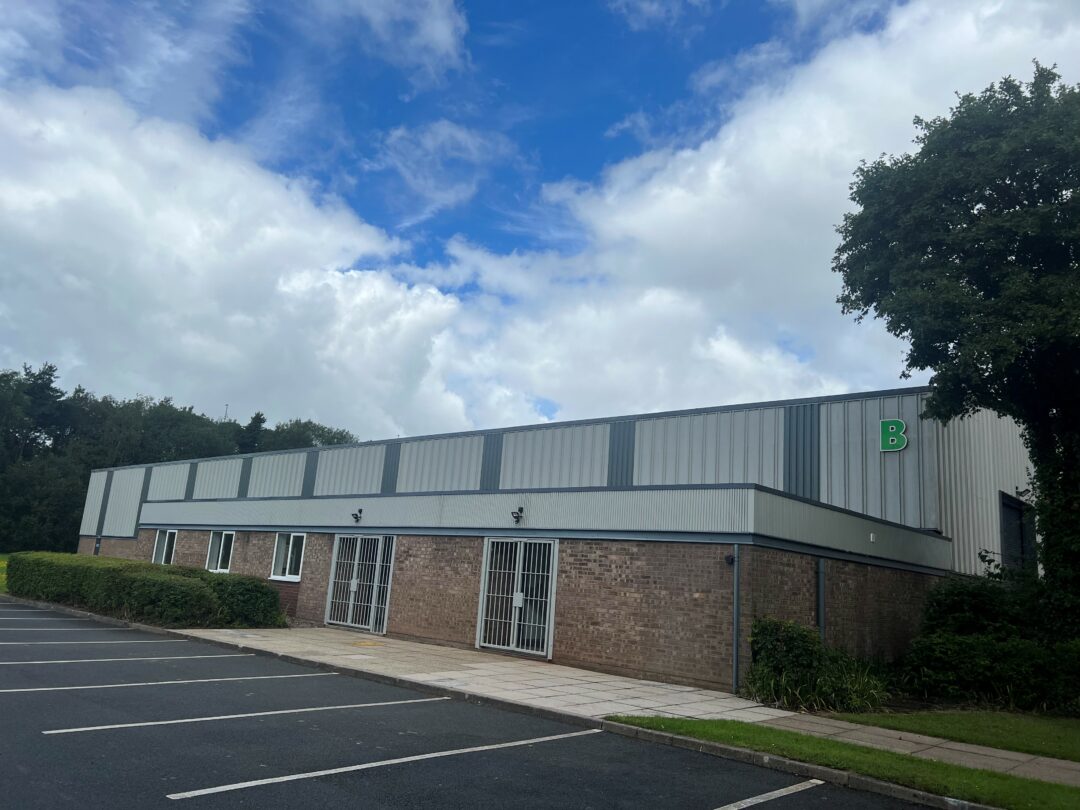 Warehouse Refurbishment in Telford
Project Completion
July 2023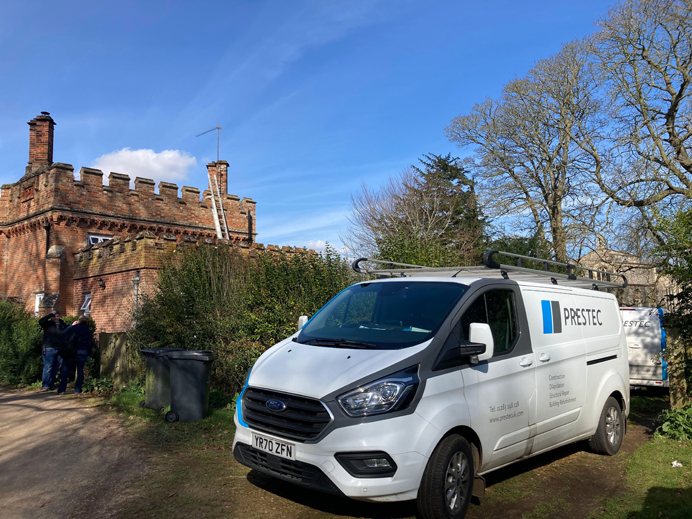 Church Lodge – Oxborough Hall Norfolk